Industry Certified Machinery & Equipment Training Programs
We understand how important quality training is when operating commercial machinery. That's why we've streamlined the process and offer our clients industry recognised and accredited training courses.
Alfasi Hire provides the following courses:
EWPA Yellow Card

Worksafe (WP) Licence

The Elevated Work Platform Association (EWPA) "Yellow Card"
Categories: BL / SL / VL / TL
(BL) Boom Lift < 11m
(SL) Scissor Lift
(VL) Vertical Lift
(TL) Trailer Mounted Boom Lift < 11m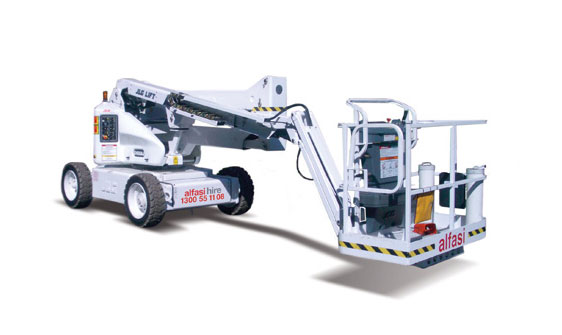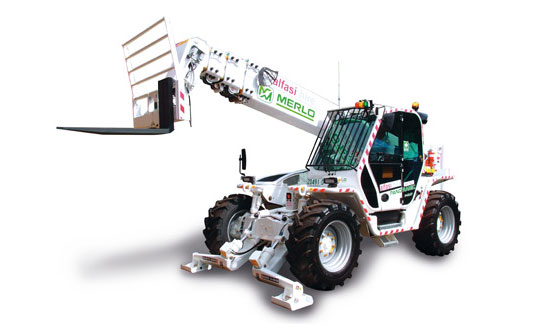 Why do I need a EWP trained operators card?
Every State in Australia has an Act and regulations in place to protect the health, safety, and welfare in the workforce. While a high-risk work licence is not required for all EWPs, the Act states there must be a 'duty of care' policy in place to ensure workplace safety.
This also states:
Employers must provide information, instructions, training, and supervision necessary to ensure the health and safety of employers at work.
Employees must co-operate with efforts to comply with employers.
Worksafe WP Licence
Boom type elevating work platforms that extend beyond 11 metres and above require a licence as this is 'high risk' (category WP). It is important to note that the licence does not cover scissor and vertical lifts. Participants will also be able to identify the safety requirements for operating Boom-Type Elevating Work Platforms and their working environments. They will be able to apply a working knowledge of the OH&S and regulatory requirements in accordance with Worksafe standards.
This course requires the operator to:
Plan work
Conduct routine checks
Set up elevating work platform
Operate elevating work platform
Shut down and secure elevating work platform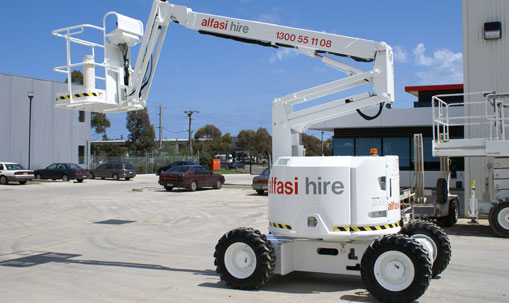 For Training and Workplace Safety
Are you an employer or employee that requires additional training? Contact us now on 1300 55 11 08 or email us at [email protected]
Alfasi Hire partners with Go Workplace Training RTO 22464, who is authorised to train & assess these programs. 
EWPA Courses
| EWP Type | Type of Course | Valid | Coverage | Course Duration | Number of Students | Enquire Now |
| --- | --- | --- | --- | --- | --- | --- |
| | EWPA Yellow Card | Australia Wide (must renew every 5 years) | Scissor Lifts to any height | 6 Hours Approx | 1-3 | Enquire Now |
| | EWPA Yellow Card | Australia Wide (must renew every 5 years) | Vertical lifts to any height | 6 Hours Approx | 1-3 | Enquire Now |
| | EWPA Yellow Card | Australia Wide (must renew every 5 years) | Boom Lifts to any 11 metre platform | 6 Hours Approx | 4+ | Enquire Now |
| | EWPA Yellow Card | Australia Wide (must renew every 5 years) | Trailer mounted boom lifts to an 11 metre platform height | 6 Hours Approx | 4+ | Enquire Now |
| | EWPA Gold Card | Australia Wide (must renew every 5 years) | Telehandlers toa maximum capacity of 3 Tonnes | 8 Hours | 4+ | Enquire Now |
Combined Courses
Type of Equipment
Type of Course
Valid
Coverage
Course Duration
Enquire Now
Worksafe "WP" Licence Nationally Recognised TLILIC2005 & EWPA Yellow Card (SOA can be purchased to make Nationally Recognised)
"WP" - Australia Wide (must renew Worksafe Licence every 5 years)
One type of EWP type from EWPA Yellow Card and Boom lifts over 11 meters height (WP Licence)
2 X 8 Hour Days
Enquire Now

Worksafe "LF" licence - TLILIC2001 Licence to operate a Forklift Truck 

Worksafe "LO" licence - TLILIC2002 Licence to operate an Order Picking Forklift Truck

Australia Wide (must renew every 5 years)
Operate all types of Forklifts, no weight or load restrictions
3 X 8 hour Days / 2 X 8 Hour Days
Enquire Now
Worksafe "CN" Licence & EWPA "Gold Card"
Australia Wide (must renew every 5 years)
Operate all types of Non-Slewing Cranes and Telehandlers
3 X 8 Hours Days
Enquire Now
Worksafe Licencing
| Type of Equipment | Type of Course | Valid | Coverage | Course Duration | Number of Students | Enquire Now |
| --- | --- | --- | --- | --- | --- | --- |
| | Worksafe "CN" Licence Nationally Recognised TLILIC3006 | Australia Wide (must renew every 5 years) | Operate all types of Non-Slewing Cranes over 3 Tonne Capacity | 3 X 8 Hour Days | 1-3/ 4+ | Enquire Now |
| | Worksafe "DG" Licence Nationally Recognised CPCCLDG3001A | Australia Wide (must renew every 5 years) | Licence to perform dogging | 5 X 8 Hour Days | 1-5 / 6+ | Enquire Now |
National Recognised Courses
| Type of Equipment | Type of Course | Valid | Coverage | Course Duration | Number of Students | Enquire Now |
| --- | --- | --- | --- | --- | --- | --- |
| | Provide First Aid HLTAID003 (This course includes HLTAID001 Provide Pulmonary Resuscitation (CPR) ) | Australia Wide (Valid for 3 years) | Provide First Aid (A minimum of 10 students for onsite training) | 6 Hours+ Online Component | 1-9 / 10+ | Enquire Now |
| | Provide Cardio Pulmonary Resusitation (CPR) HLTAID001 | Australia Wide (Valid for 1 Year) | Provide CPR (A minimum of 15 students for onsite training) | 5 X 8 Hour Days | 1-9 / 10+ | Enquire Now |
Forklift Refresher Training
| Type of Equipment | Type of Course | Valid | Coverage | Course Duration | Number of Students | Enquire Now |
| --- | --- | --- | --- | --- | --- | --- |
| | Forklift Course Nationally Recognised TLILC2001 | Australia Wide | Unit of Competency: Licence to operate a forklift truck, confirms that the student meets the current criteria to hold a Worksafe Forklift Licence | 2 X 8 Hour Days | Half Day Rate (max 8 students in the session) | Enquire Now |
| | Forklift Refresher Course | Australia Wide | Refresher Trainer covers: Legistlation Plan Work CheckOperate, shut down Complete all activity's towards unit of competency TLILIC2001A | 8 Hours | Half Day Rate (max 8 students in the session) | Enquire Now |
| | Forklift Refresher Course | Australia Wide | Refresher Training covers: Legistlation Check, Operate, shut down Short Theory and Practical assessment | 4 Hours | Full Day Rate (max 8 students in the session) | Enquire Now |
| | Forklift Refresher Course | Australia Wide | Refresher Training covers: Legistlation, check, operate, shut down Short Theory and Practical assessment | 2.5 Hours | Full Day Rate (max 8 students in the session) | Enquire Now |
| | Online Forklift Refresher Course | Australia Wide | Refresher Training covers: Online: Legislation, check, operate, shut down | 45 minutes Online | Any | Enquire Now |