Safety and Health
We are committed to the safety, health and well-being of our people in everything we do. We believe that The Safe Way is the Only Way, that safe operations are successful operations and all injuries are preventable.
We live our corporate value of safety every day and promote that culture to all employees, subcontractors and business partners. Safety is not just a set of rules – it is a company attitude that everyone embraces.
Alfasi continues to improve its safety performance as it grows. We are committed to monitoring safety performance, ensure the provision of safe work practices and provide training and initiatives that keep safety at the forefront of everything we do.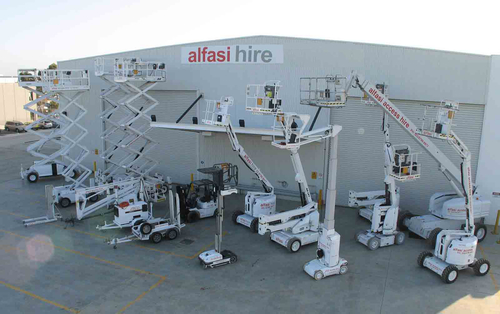 Ethics
Alfasi is committed to the highest standard of ethical business conduct around the world. This ethical standard is one of the company's most valuable assets and is a direct result its employees conduct.
Alfasi will conduct all business transactions in a proper, fair, impartial, and ethical manner, avoiding even the appearance of impropriety. We seek customers and partners who share our values and standards of conduct.
Environment
Adhering to the principle of promoting green technology and leading industry advancement, Alfasi continues to improve its environmental management system and the environmental awareness of its employees, continuously innovates its environmental management model, and enhances its capacity for environmental control.
Relationships
We build positive, long-term relationships with our customers, joint-venture partners, subcontractors, suppliers, and colleagues that are built on trust, respect, and collaboration.